The Tug Hill Wheelers Club offers an extensive ATV Riding Experiance based from the Tughill Plateau!

HISTORY OF OUR CLUB


CLUB MEMBERSHIP APPLICATION


CALENDAR OF EVENTS


CLOTHING PRICE SHEET | Order Form


BREAKING NEWS


CONTACTS
Bylaws
...download>>

Toys for Tots
Members of the Tug Hill Wheelers ATV Club recently gathered to donate unwrapped toys for the Toys for Tots program, sponsored by the local Marine Corp League in Lowville, NY.
From left, kneeling Kandy McGraw, Secretary; Chuck Merriam, Board of Director; standing, John McGraw, President; Janice Hodkinson, Treasurer; DeVere Rumble, Mary Rumble, Paul Jenkins, Debbie Peebels, Board of Director; Melanie Jenkins, Harvey Welsh, Barb Loomis, Mike Harmych, Sherrie Harmych, Dick Loomis, Vice President; and Doug Peebles, Board of Director.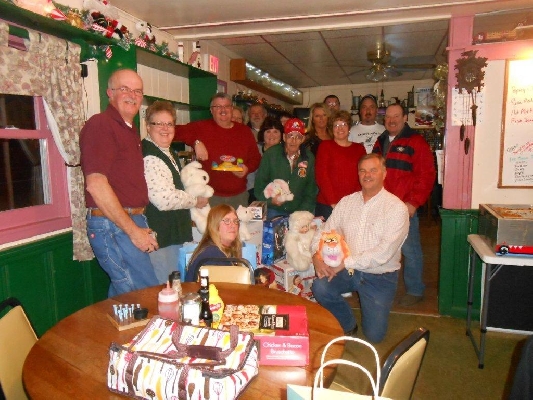 Ride With Us
For your information some County and Towns roads are now legally open to ATV Traffic here on the Hill. The Trails requiring the permit will be open May 1st. Please purchase a map to be able to find these trails. Just remember; please stay on the Trail or stay home. It doesn't matter if you are local or out of the area. What you do reflects on the rest of us!
TUG HILL WHEELERS ATV CLUB 25TH ANNIVERSARY SHIRTS & COOZIES
...download>>