Membership Information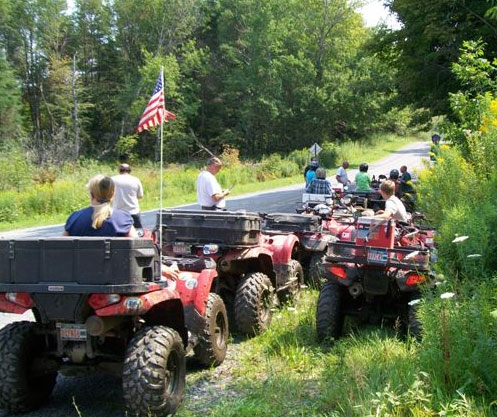 Membership is only $15.00
(Family membership including children under the age of 18 years)
Join Now!
Club Membership Online Application
Club Membership Application (Print-Mail Version)
Mail to: Tug Hill Wheelers ATV Club, P.O. BOX 72, Copenhagen, NY 13626
MEMBER CODE OF ETHICS

I recognize that people will judge all motorized trail users by my actions.

I will ride only on designated signed or mapped trails and areas.

I will slow down, use caution and be courteous when I encounter other trail users.

I will respect and preserve the public and private property that I ride on.

I will ensure my equipment meets New York State safety, insurance, registration, emission

I will not endanger myself and other trail users by riding beyond my ability or while impared by drugs or alcohol

I will not attempt to disturb or directly pursue wildlife with my recreational vehicle.

I will not construct jumps or obstacles anywhere on the trail or riding areas.

Club membership may be terminated at any time by a vote of the club Board of Directors. Just cause for terminations includes but is not limited to failure to abide by club code of ethics.